Seeking a new career?... Look here.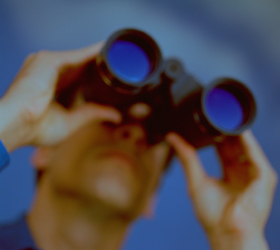 What we do...
At Applied CIM Technologies, Inc. we strive to provide cutting-edge tool management solutions to our customers. First introduced in 1984, CRIBWARE ™ has since grown and expanded to provide industry-leading concepts such as kitting, local area networking and remote bar coding. As this rapidly developing field continues to grow, Applied CIM Technologies has continued the tradition of product innovation by developing new products including CRIBPOINT ™ Vending, ACTION LINE QEO ™ and ACTION LINE EXPEDITOR ™.
It is not only our products, however, but also our experienced and committed staff that makes up the backbone of our company's success. Our knowledgeable staff of computer system engineers, software developers, technicians and trainers works side by side with customers like General Motors, General Electric, Motorola, and Parker Hannifin to provide Tool Crib Management that is customized to fit each company's particular needs.
Why Work here...
Applied CIM Technologies is looking for creative and high-energy individuals who are looking for a challenging and exciting career in software design sales and support. Applied CIM Technologies is committed to working closely with our employees to help develop lifelong skills that will help them excel and become the best in the industry. Our employees receive competitive compensation, a complete benefits package, as well as advancement and travel opportunities.
At Applied CIM Technologies, you are not just an employee; you are an invaluable asset to our team of tool management providers. If you are interested in becoming part of our dynamic team, please e-mail your resume, salary expectations and cover sheet to sclysdale@appcim.com
Applied CIM Technologies, Inc.
2355 Polaris Lane North
Minneapolis , MN 55447

Applied CIM Technologies is an equal opportunity employer.